Web Hosting 101: All You Need To Know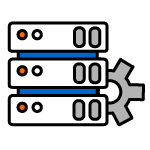 Web hosting is an internet hosting service which allows patrons – individuals and businesses – to make their websites accessible via the worldwide web. Web hosting is provided by firms, web hosts, who provide a server and internet connectivity for clients. Since the surge in the number of internet users in the early 90s, the number of web host and online presence by major organizations and businesses have increased.

Types of web hosting services
There are small and large hosting services based on the purpose and projections of individuals and businesses. Free web hosting is available for personal webpages although it offers limited services. Complex data requirements and security demand a need to subscribe to web hosting firms. Some of the options include;

• Shared web hosting: several websites share a single server; this number can vary from a few to over a hundred. The cost of this service is shared by all the users sharing the server and is ideal for websites with limited amount of activities. The downside of shared hosting is the users are susceptible to hacks which can be detrimental if critical information is accessed.

• Virtual private web hosting: it is similar to shared web hosting as the server is also shared. However, the server is divided into virtual servers for a limited number of websites. VPS hosting has grown because it provides a cheaper alternative to dedicated hosting due to a reduction in cost of use and maintenance of the server.

• Dedicated web hosting: this is more expensive when compared to the previous options as only one website makes use of a server and the other facilities attached to it. With a dedicate server, you have more control over technical issues and security of your site. A limited amount of downtime is another benefit of dedicated server.

• Cloud hosting: this is becoming widely adopted with large organizations like Google and Facebook – and smaller ones – using cloud storage due to its minimal downtime and an ability for websites to continue functioning in case a server crashes or in the event of a power disruptions or disasters. Cloud hosting creates and uses several virtual, clustered load-balanced, servers to operate.

• Co-location web hosting: unlike other web hosting services, with co-location web hosting, the client owning the server and might be saddled with maintenance and upgrades if he desires, making it the most expensive form of web hosting. Other web hosting services include clustered hosting, grid hosting and home servers.

Picking a web host: pointers
To make an informed choice when deciding on a web host, here are some pertinent information that you should take note of.

• Storage capacity – asking for a definite cap on storage provisions is important. Most web host firms offer unlimited data storage. However, they trigger hidden charges once your storage limit is exceeded. If your website requires little in terms of storage, then you'll be fine.

• Downtime – during downtime, access to your website ceases for users who frequent it. An obvious choice will be a host with the least amount of downtime. Consulting reviews of other customers will provide a true picture. Note that scheduled downtimes during routine maintenance are excluded.

• Support and Security – again reading up on reviews by customers and checking out the hosting firm's policy can provide a reasonable basis for deciding on how good their tech support and security are. Most websites are spammed and subjected to credit card data theft or Distributed Denial of Service Attack (DDoS) using malware.
Some extra features to also consider when choosing a web host firm include; secure socket layer (SSL) certification to encrypt your personal information, backups for your website's data, an ecommerce software and email features.


Need web hosting? We got cha covered.
Get Started
---
Why Your Business Needs A Website
The Value Of a Good Domain Name
Web Hosting 101: All You Need To Know