The Value Of A Good Domain Name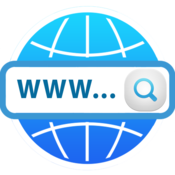 Creating an online presence to garner a following and generate traffic with commensurate profit is easy but having the right presence is of immense benefits. Website promotion and profiteering starts with a suitably chosen domain name. Choosing a domain name is not too dissimilar to picking a name for a shop, dairy product, courier service or a private security outfit. And how many times have you declined a product because it had a 'dodgy' name?

Good domain names are concise
The reading culture of people have reduced immensely; people tend to avoid reading 'wordy' content and look for short text. The same can be inferred when typing in an address or searching for a keyword string. A good name should consist around 15 characters. There's an allowance of five characters for this number, and anything shorter or longer is not ideal. To go along with this, a one-word or two-word name is a great fit. Anything more becomes wordy and complicated for people to remember. Examples: parenting.com is great, goodparenting.com is similarly good unlike goodparentingforkids.com.

The names should be easy to recall
Remembering domain names becomes significant when you have failed to save bookmarks. Quite a number of people just type in the names of their favorite websites when they fell like. It becomes difficult when your domain name is not easy to recall. To easily recall a domain name means the address must be easy to spell. Examples: rxgfc.com, ditlaqc.com are more difficult to remember when compared to lark.com or amour.com.

Extensions
Domain names with the .com extension are the most popular when compared to others. Country-specific sites might be good for a controlled group, e.g., .uk or .eu extensions. The .org and .net extensions are also valuable, and it is advised that you register the same domain name with several extensions.

Keywords and Radio test
Having a domain name attached to a niche comes with benefits with search engine result pages and Google trends can be used to check interest in your keyword. Dictionary words relating to a niche are a great option when making a choice. The radio test looks at how easily people can remember your domain name after hearing it. Example: relationship.com or hockey.com are dictionary words for relationship and sports niche respectively. Loveydovey.com or greathockeynews.com are poor examples.

How old is the domain name?
Websites that have been live for a long time are more than new ones because the rank higher on search engine result pages. An increase in content for news sites can help bridge the gap. There are a few sites who use selected parameters to value domain names. EstiBot, Website Outlook, SitePrice ,and URLAppraisal are some of these sites who value domain names. Finally, a domain name is your signage and getting it right is as important as the content you put up or you're the perceived idea you want visitors to have. Ensure you get this first step right as it will prove pivotal in the success of your website.

Find the perfect domain name for you.

---
Why Your Business Needs A Website
The Value Of a Good Domain Name
Web Hosting 101: All You Need To Know